ARCHIVES | September 5, 2012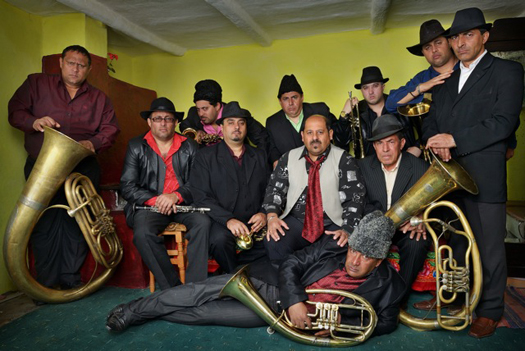 Fanfare Ciocărlia, the riveting 12-piece Romanian brass orchestra, will be kicking off the 2012-2013 season of the Pace Presents series at the Michael Schimmel Center for the Arts. In keeping with the series' theme of bringing internationally-acclaimed talent to the Schimmel, the popular Gypsy band's performance on Sept. 22 will be sure to bring in unprecedented musical speed, flair and finesse to our stage.
If there is one thing to take away from a first listen to Fanfare Ciocărlia, it would be the Gypsy music that the orchestra calls its inspiration is anything but slow and steady — breakneck brass, emanating from trumpets, horns, tubas and drums, tear through a complicated weaving of inescapable melody. More folk-band-at-a-dance-club than chamber music concerto, the orchestra's instrumentation is perfect for rhythm and groove music, so rather than sitting idly by as the band plays, do not be surprised if you find yourself dancing with your neighbors throughout the band's set. Unsurprisingly, the 12-piece has been an influence to some electronic artists, even having songs being sampled in musician's work.
Just one listen and you'll be hooked by Fanfare Ciocărlia eclectic sense of cadence and staccato, culminating in a high intensity — and highly enjoyable — night of Baltic Gypsy music. Follow the break to find videos of Fanfare Ciocărlia performing at the 2009 Reperkusion festival in Galicia, Spain